Are you tired of the never-ending chaos and clutter that comes with juggling work, family, and personal life? We hear you, and we've got the perfect solution to revolutionize your daily routine!

Introducing 1THRIVE's Command Center – your one-stop destination for organizational bliss. Say goodbye to scattered papers and endless sticky notes, and say hello to a streamlined and efficient life!

Here's How You'll Benefit From the 1THRIVE Command Center:
Centralized Organization: Get everything in one place! From to-do lists to important reminders, all your essentials will be neatly organized, making your daily tasks a breeze.
Tailor to Perfection: Embrace your unique style and preferences with effortless customization. Our wide range of accessories and layouts allows you to design a command center that perfectly suits your needs.
Master Time Management: Wave goodbye to missed appointments and forgotten tasks. With 1THRIVE's Command Center, you'll be the master of your schedule, finding the perfect balance between work, family, and "me" time.
Boosted Productivity: Unlock your true potential and accomplish more with less effort. Stay focused, eliminate distractions, and watch your productivity soar!
Empower Your Life: Take control and seize the day with confidence. Our Command Center empowers you to achieve your goals and dreams, all while maintaining a sense of calm and order.
Ready to transform your life and welcome the power of organization? Discover the wonders of 1THRIVE's Command Center today and start living your best life!

Go ahead and treat yourself to the ultimate organization hack – you deserve it!
Shop Now
THE RACHEL Wall Organizer

$179

LIMITED QUANTITIES

I WANT IT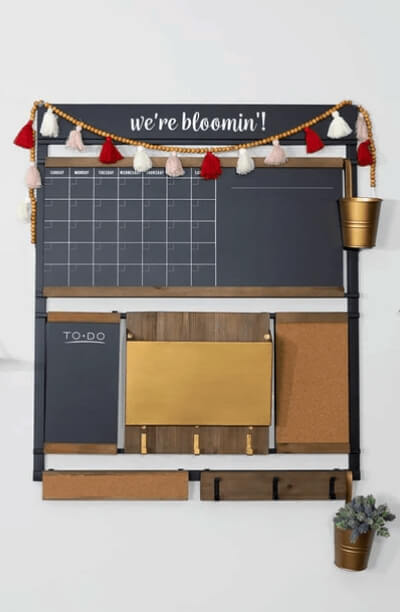 THE MEGAN Wall Organizer
$199
LIMITED QUANTITIES
I WANT IT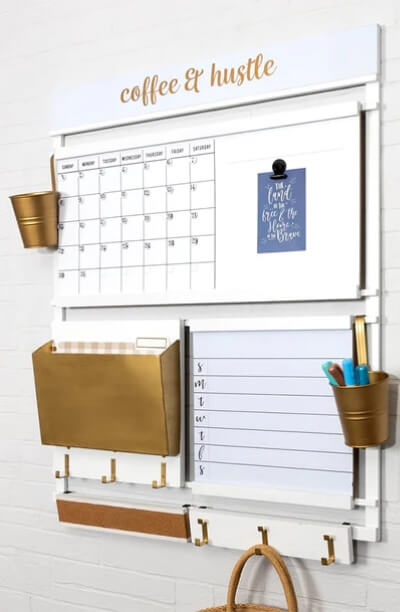 THE HARPER Wall Organizer
$199
LIMITED QUANTITIES
I WANT IT
No longer want to receive these emails? Unsubscribe
Copyright © 2023 1THRIVE
Our mailing address is:
801 Shotgun Rd Sunrise, FL 33326-1946