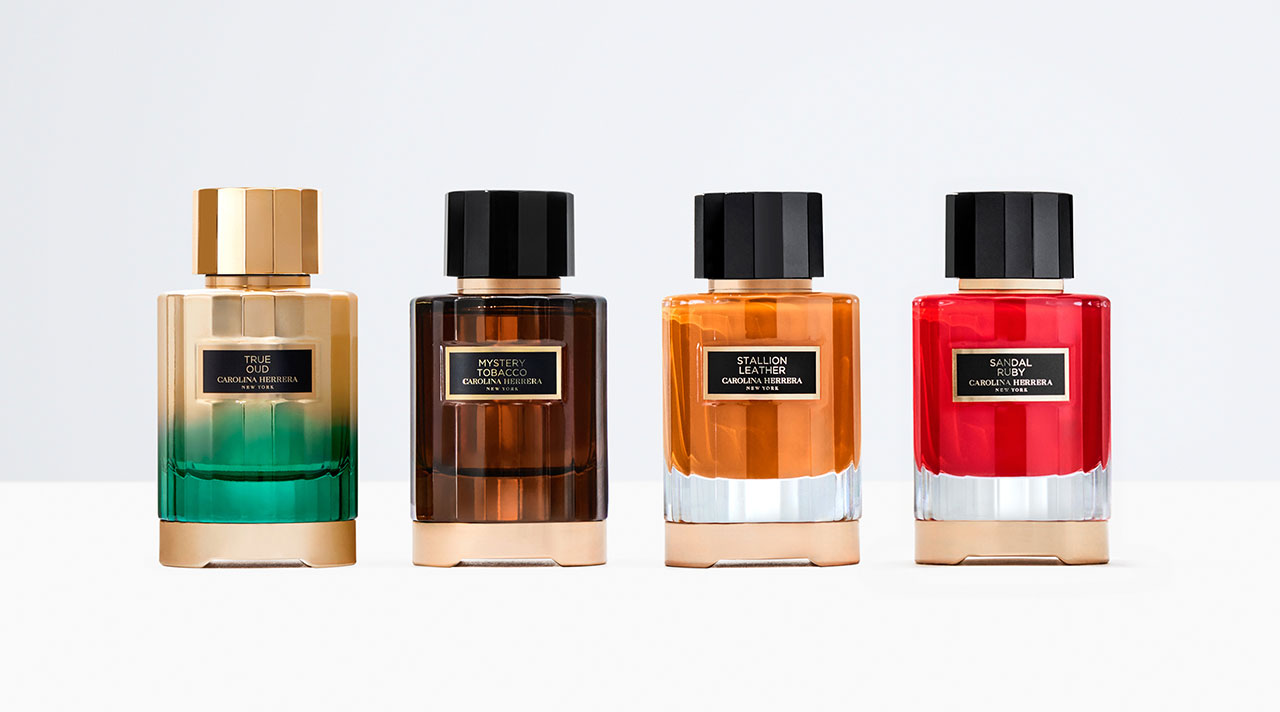 A Tribute to Luxury:
Herrera Confidential
Housed in jewel-toned glass bottles, Herrera Confidential fragrances showcase the most iconic scents of modern perfumery. Discover the newest additions: Sandal Ruby, a woody, floral scent that celebrates the queen of gemstones, and Stallion Leather – a luxurious eau de parfum that champions success with floral, spicy and leather notes.
More to Discover
Expand your olfactory horizons with the Herrera Confidential Discovery Set: a sleek, monogrammed case filled with three travel spray refills of our Mystery Tobacco, Sandal Ruby and Gold Incense eaux de parfum. Perfect for travel, gifting or trying something new.
You may oppose against the treatment of your personal data for commercial communications or unsubscribe by clicking this link: Unsubscribe